ASRB Recruitment 2021 : कृषिअनुसंधानसेवाऔरवरिष्ठतकनीकीअधिकारीपरीक्षाकेलिएअधिसूचना; विवरणकीजाँचकरें / अंतिमतिथि – 25.04.2021
ASRB Recruitment 2021 has Announced a Notification to Filling up Vacancy of Interested Candidate See and Read Official Notification before Application Form Apply also Read this Post for Basic Information. All Information and Official Links Given Below.
ASRB Recruitment 2021 Notification Number          =1(2)/2020-Exam.II
ASRB Recruitment 2021 Date of Issue                      =30.03.2021
Candidate Must Read first Official Notification Before Application Form Apply. Eligible Candidate Apply Application form Online fromtill . Also Read this Post For Basic Information.
ASRB Recruitment 2021 : overview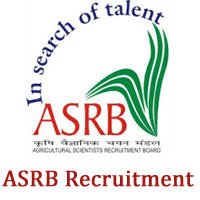 1078px) 100vw, 1078px" />