PhonePe wallet money transfer full Information
PhonePe full Information !
After demonetisation, many campaigns are being run on cashless payment and digital payment. All mobile wallets are encouraging people to make digital payments. In this episode, there is a mobile wallet called Phone-Pay, which is facilitating digital payment in easy steps. This mobile wallet is being provided by Yes Bank.
what is the limit of payment in phonepe :-
You can transfer funds from Your PhonePe KYC Wallet to any Bank account of a pre-registered beneficiary. In case of such pre-registered beneficiaries, the funds transfer limit shall not exceed Rs. 1,00,000/- per month per beneficiary.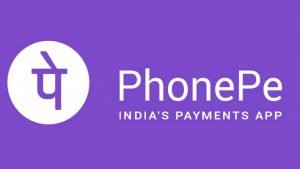 srcset="https://sunstarup.com/wp-content/uploads/2021/04/Phonepay-300x169.jpg 300w, https://sunstarup.com/wp-content/uploads/2021/04/Phonepay-768x432.jpg 768w, https://sunstarup.com/wp-content/uploads/2021/04/Phonepay.jpg 850w" sizes="(max-width: 586px) 100vw, 586px" />
Money transfer process by phonepe to stranger is safe or not ?
Generally, there isn't a problem with this scenario as strangers can only deposit money into your account and not take money out of it with just your account number, but you should always exercise caution and remain vigilant.
How can we delete transaction of phonepe payment in etc ?
This is a complete guide on how to delete Phonepe transaction history permanently in 2020.
In fact,
These are the same strategies you can use to hide transaction history in the PhonePe app.
So if you are looking for ways to delete transaction history in PhonePe then you will love this guide.
*First, log in to your PhonePe account.
*Open Transaction History page.
*Select the history which you want to delete.
*Click on delete transaction for the old version.
*Select Contact Support for the new version.
*Next write a message like "Hello sir, I want to hide or delete this transaction due to some personal reason".
*Send a message to create a new ticket for your request.
*The support team will contact you regarding your request for confirmation.
https://sunstarup.com/income-tax-return-filing-benefits-2021/
PhonePe full Information ! After demonetisation, many campaigns are being run on cashless payment and digital payment. All mobile wallets are…