SBI bank FASTAG how to apply, fee
SBI bank FASTAG how to apply, fee
SBI bank FASTAG how to apply, fee: Fastag is use on highway for fast toll collect without a vechile wait in the line to cross a toll plazas. You see when you cross a toll plazas  wait 20 minutes to 40 minutes normally so you can immagine that how mauch time and fuel wastage for toll callection. Central Government now fastag have been made mandatory on the Highways for all vechicles across the country. Fastag was implemented especially to reduce traffic at toll plazas accross the country and save crores  hours of country people
and  save crores rupees fuel with airpollution.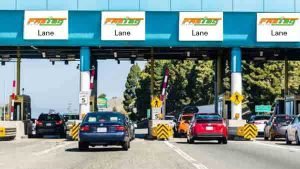 SBI Fastag online application Pocess
Bank- specific Fastags are available at various bank at selected brances,toll plazas and at servel services centres. You can also get Fastag online. First you need to open a Fastag account with bank.
Step to apply Fastag through SBI  Bank
Step 1: You should visit POS location with your KYC and vehicle documents along with the original documents. You are required to take your vehicle while getting the Fastag.
To know POS location call on customer care number 1800110018 so that you can easly can reach nearest pos locatiuos.
Step 2: Fil the application  Form for SBI FASTag account and submit it alongwith the supporting documents. After completed entire process successfully the officer of pos location will issued a FASTag and affix on the vechicle's windscreen.
STEP 3:  You would receive an SMS with details of your SBI fastag username and password
FASTag Charges:
A one- time joining fee of Rs. 200 is leved by the issuer bank or agency: howerver the security deposit and fastag charges are depend on the type of vechicle.
SBI Net banking – How to register login
SBI bank FASTAG how to apply, fee SBI bank FASTAG how to apply, fee: Fastag is use on highway for fast…